from the top get the following loaded on your computer: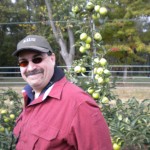 Pick one anti-virus from below:
esetnode 32 http://www.eset.com/us/download/free-trial
AVG http://free.avg.com/us-en/homepage
Kaspersky http://usa.kaspersky.com/store/all-products
f-secure http://www.f-secure.com/en_US/
Now the question is why I have not listed symantec, mcafee or any CA products…. the big three tend to be long way behind the curve when it comes to new bugs and outbreaks…  They also tend to provide a false sense of protection. after all they do everything in one stop.
The problem with a compromise is that you will never get the best product in any category…,also the big three tend to be very very heavy in terms os system over head..
sorry that means they make your system run slower or sluggish….
And YES I also mean on MAC's also…  my pick on mac is kaspersky
although apples systems tend to be less prone to get bugs…when they do it is usually because a user has installed something as root…   sorry I mean the mac displayed a screen box asking you the enter a password you put it in and NOW YOU STILL CAN NOT SEE THE VIDEO OF SOME CELEBRITY doing something naughty…. But the hacker now owns the system….